Payment Options
Payment is expected when services are rendered. In order to focus on our patients' needs, maximize our customer service, and minimize our costs, we do not bill.
We accept debit cards, credit cards (Visa, Mastercard, Discover, American Express) and cash. All cards must be signed by the owner of the card.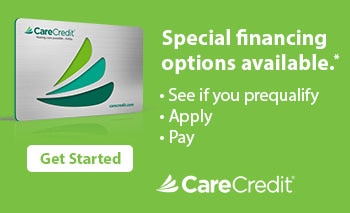 Payment Assistance
When unexpected illness strikes a pet, unexpected expense strikes as well. Lone Tree Animal Care Center understands this and is able to make some special arrangements through the Scratch Pay and CareCredit programs. You can either apply at our hospital, where we'll call in your application over the phone for immediate approval, or apply yourself online. Scratchpay provides loans with multiple payment plans to assist you with pet-related expenses.  You can apply for Scratchpay right from your phone!
Waggle
Waggle is a pet-centric crowdfunding platform specifically created to help owners take care of their furry family members.  You can start a fundraising campaign and pay directly to your veterinarian when you need assistance affording a procedure.
Discounts
We are happy to extend a 10% senior discount on products and services to current and former members of the military.  Thank you for your service.
Lone Tree Animal Care Center offers discounted services to local area rescue groups. Pre-approval is required to qualify for the rescue group discounts, please call us (+1 (402) 389-3356) for more information.
Zoetis Rewards Program
Some of the products we sell (e.g. Apoquel) are eligible for points from Zoetis.  These points can be redeemed as dollars with us at Lone Tree!  See the Zoetis Rewards program page for details.